Kitchen range hoods are all the rage in every neighbourhood.
And why shouldn't they be? These handy additions in the kitchen keep unpleasant smells and excess heat away. They also make your home look elegant and clean.
That said, the benefits of kitchen range hoods are not limited to superficial matters. In fact, there are many health concerns related to working on a stove without proper ventilation. Not just your family – even your plants may be at risk without an appliance to remove the toxic fumes emanating from the kitchen.
And while a high-quality kitchen range hood, also known as a kitchen exhaust fan, may seem like an expensive addition to your remodelling plans, the investment will indeed be worth it. After all, kitchens are one of the most frequented spaces in the house, and keeping it in top shape should be of utmost priority.
Why Is A Range Hood Important For Your Kitchen?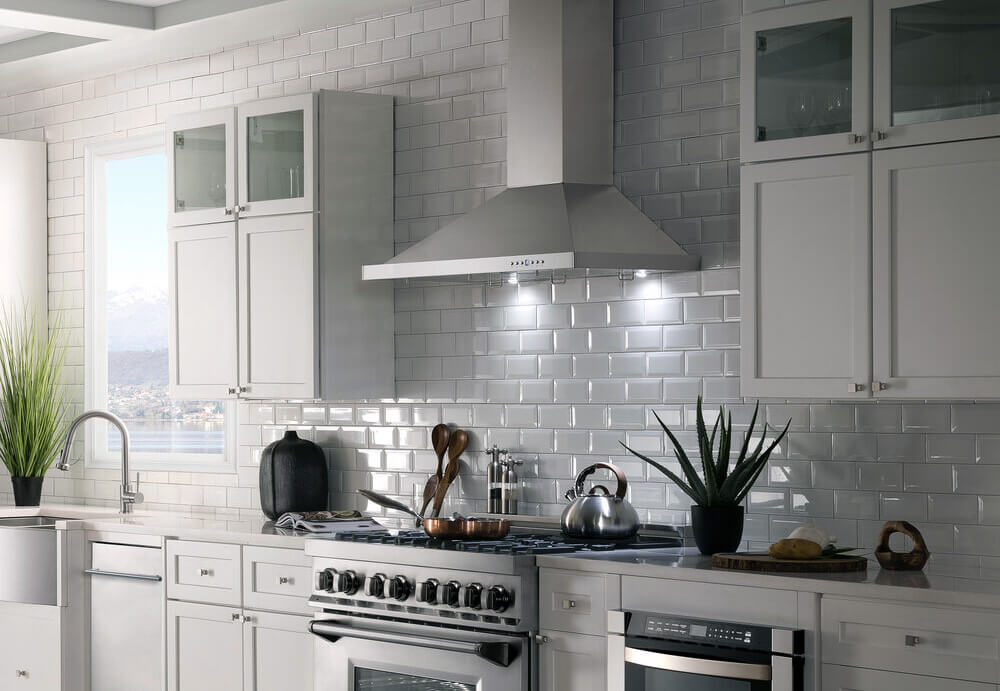 1. Controls Air Quality
Most people don't realise that cooking could be a significant source of indoor air pollution. That said, it is essential to note that lighting up the stove releases a range of air pollutants, such as nitrogen dioxide and carbon monoxide.
While nitrogen dioxide is related to respiratory diseases, breathing in large quantities of carbon monoxide can lead to poisoning, which could prove to be fatal. In fact, the heat and steam produced when cooking at higher temperatures produce even more pollutants.
But there's no reason to fret or start ordering take-outs daily – proper ventilation in the kitchen can easily address these issues and keep air quality in check. At the same time, the polluted air contains tiny particles of carbon monoxide that are invisible to the naked eye but travel quickly across the body.
So, apart from installing windows strategically around the house, investing in an appliance that can filter out ultrafine particles is advisable. That said, a kitchen range hood might just be what you need for healthier air; it is equipped with a motorised fan that adequately sucks out harmful contaminants.
2. Safe For The Environment
These appliances are now available in a range of models built out of environment-friendly and recyclable materials, such as copper. Buyers can upgrade to a newer model that filters out smoke, which may harm your house plants.
3. Keeps The Kitchen Clean
Have you noticed that your kitchen cabinets and countertops collect a film of grease over time even though you don't remember dropping oil on it?
No matter how careful you are while cooking, oil and grease vapours manage to escape and come into contact with other surfaces. Over time, the dust begins to collect over sticky areas formed by airborne grease.
That said, a range hood helps prevent the buildup of dirt around your kitchen by sucking in grease droplets, and consequently cuts down cleanup time by as much as half. Soon enough, all you will need to do is wipe down the counters and vent hood once a week to maintain a kitchen that is free of foul smells and dirt.
4. Prevents Diseases
Range hoods are designed to keep the air free of moisture and heat – two significant conditions that help spread harmful bacteria.
And while dirty kitchen surroundings can indeed be an off-putting sight, they are also a breeding ground for harmful bacteria and mould. Apart from keeping cabinets, vent hoods, and the air free of grease, kitchen range hoods are designed to remove excess heat and steam, creating a cool and disagreeable environment for microbes.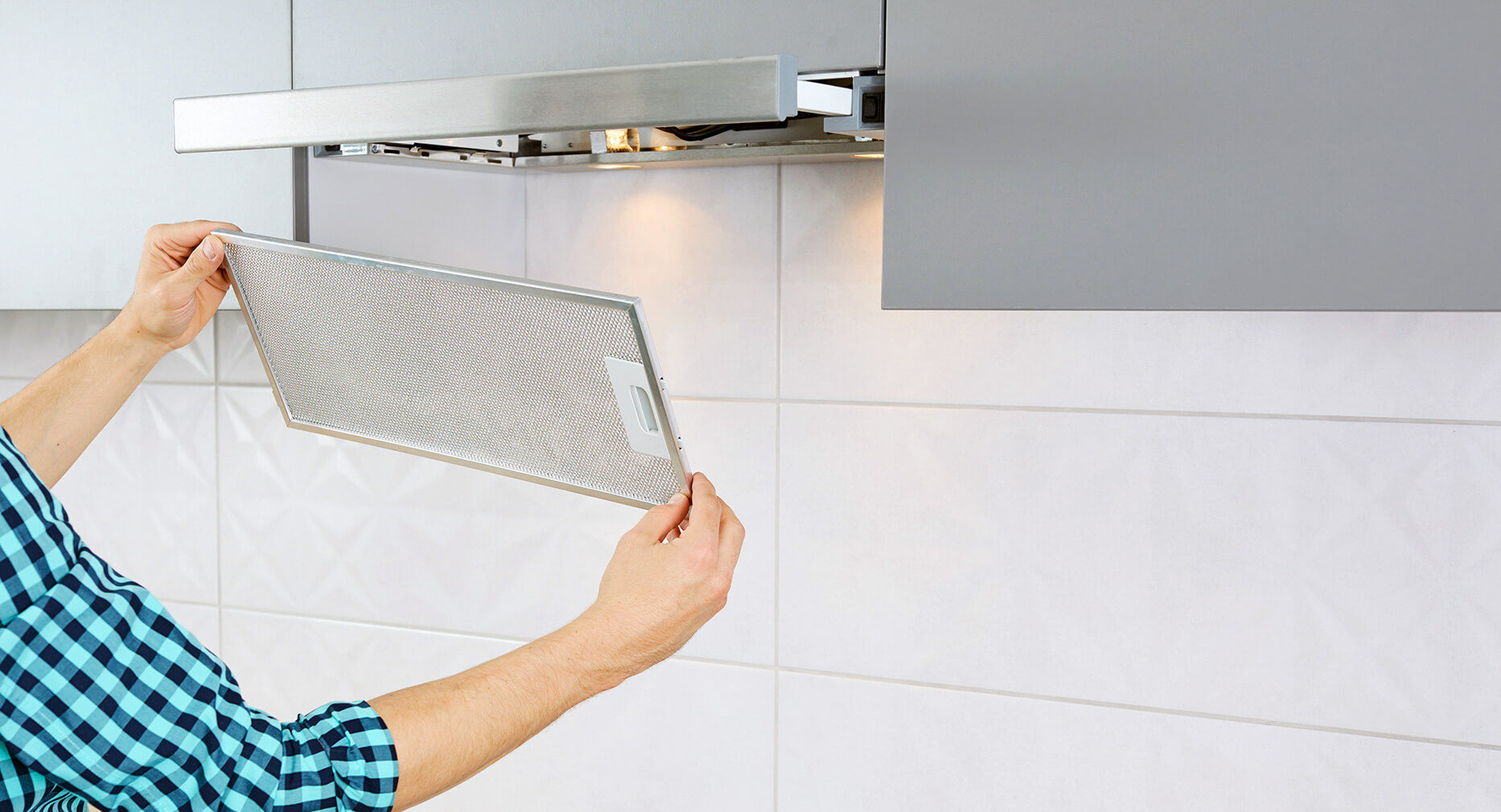 A fresh and clean space, without any odours, moisture, and heat, is comfortable to cook in. At the same time, the appliance works to prevent mould and bacteria growth, two common sources of contaminated food and foul smells in the kitchen.
Even then, kitchen range hoods can be used to remove odours – be it from the infested rubbish bin or burnt cookies that were left in the oven for too long.
5. Increased Resale Value
To increase the resale value of your house, it is crucial to upgrade your kitchen appliances.
And indeed, surveys among real estate agents have shown that prospective clients are often on the search for properly ventilated rooms. They also show a particular interest in modular kitchens that are complete with all the necessary equipment for cooking.
That said, when considering investing in a new range hood for your kitchen, ensure that it has the same finish as the rest of your kitchen equipment. For this, stainless steel is a good option as it is a common but versatile material found in a wide range of designs.
What's more, stainless steel is a recyclable and eco-friendly option that does not compromise on style or durability. To add to this, you may opt for an energy-star rated product for increased energy efficiency while maintaining high-performance levels.
6. Style Statement
Although a kitchen range hood reduces heating, promotes hygiene and health, and so on, its list of benefits is not limited to practical purposes. In fact, with some creativity, you can turn a range hood into a seamless addition to the cabinets, and style the rest of the space accordingly.
For instance, you could add a rustic carved hood to cream-coloured cabinets and complete the look with a Carrara backsplash for a tasteful transitional kitchen design. And not just cabinets – you can put together open shelves with a subway-tiled hood for a modern and urban feel.
What's more, any modern kitchen hood will be equipped with additional lighting features that make midnight snacking and cooking much more convenient.
Range Hoods in Your Kitchen
Easy to use and easy to find – the market is teeming with these nifty appliances. All you have to do is find the design you like most.
However, keep in mind that installing a range hood can be a lengthy process of drilling vent holes, wiring, and ductwork. Anyhow, there are many furniture stores on the market that provide additional services, including shipping and assembling.
Most brands have an easy-to-navigate website that contains all the relevant information about the kitchen equipment sold and services provided. More often than not, you can also contact the manufacturer for queries and easy returns.
So, no more excuses – filter away germs and air out of your hot and sticky kitchen by ordering a range hood today.